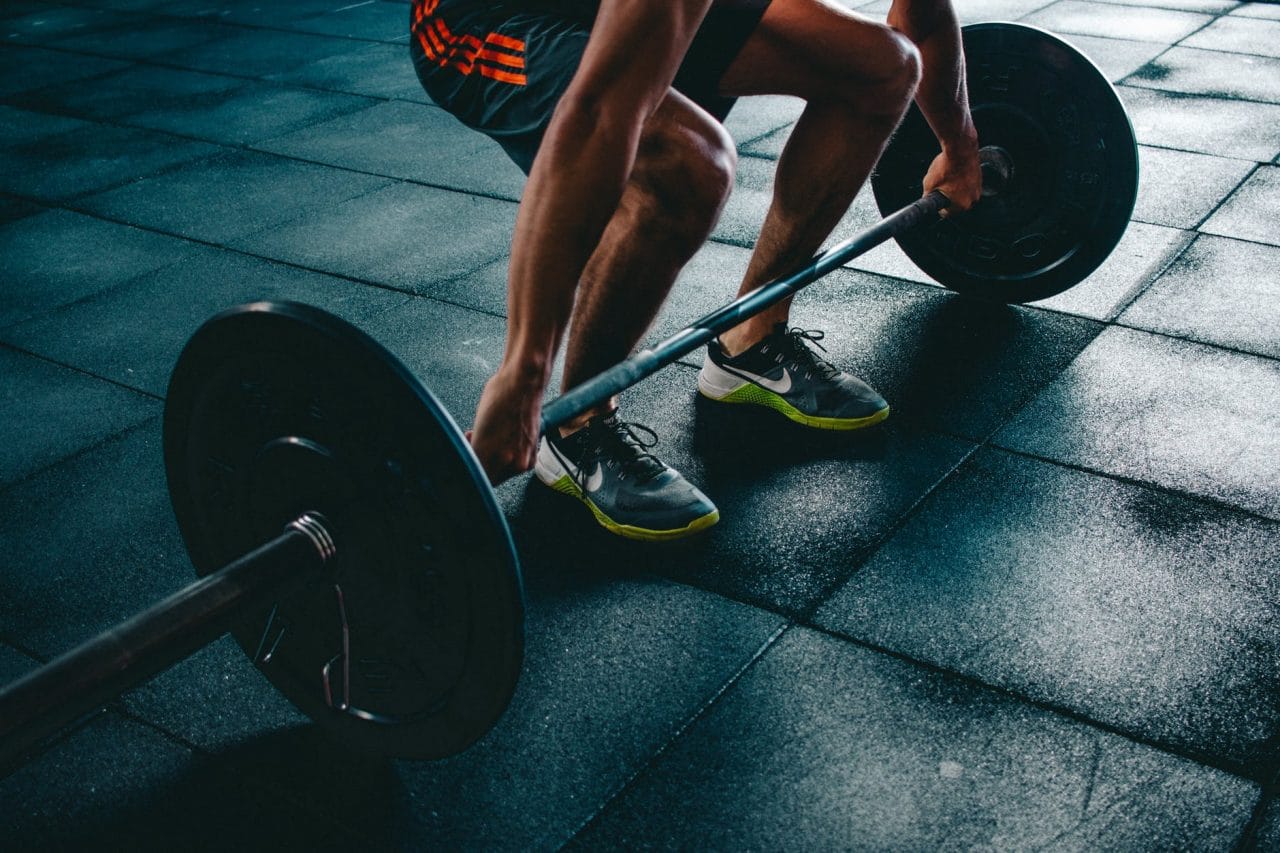 "Curcumin has many health benefits, but can it help athletic performance?"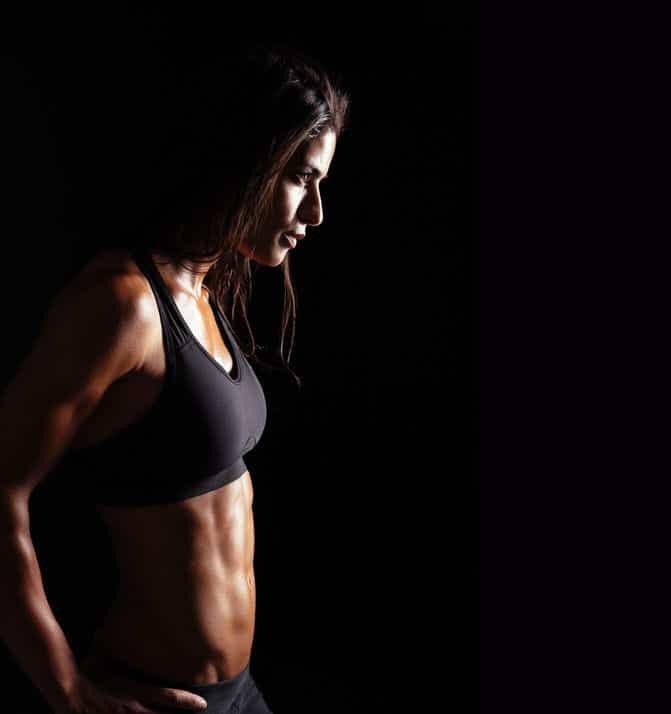 Curcumin for Athletes 
Curcumin has dramatically increased in popularity during the past few years. Curcumin is a cucuminoid found in turmeric and has recently been a big player in the supplement industry. Due to the versatility and effectiveness of the supplement, curcumin has seen a substantial rise in popularity and sales.
Recognized for its anti-inflammatory and neuro-protective benefits, curcumin has been shown to have numerous other benefits.
Curcumin DOES help improve muscle recovery
A study published in the FASEB Journal has suggested that curcumin can play a role in supporting athletic health and muscle recovery. The study has promising results:
"[curcumin supplementation] demonstrates [that] curcuminoids reduce muscle damage and improve muscle soreness in healthy young subjects following a bout of muscle-damaging exercise. Faster recovery allows for consistent training at competition intensity and might lead to enhanced adaptation rate and performance."
Sports Applications for Curcumin
Skeletal muscle damage and tissue swelling are associated with almost all types of high-intensity exercise. Recognizing the need for curcumin from both competitive and professional level athletes, the antioxidant curcumin is able to counteract the two leading causes of muscle damage: oxidative stress and inflammation. Curcumin interacts with multiple inflammatory pathways and can help athletes perform at their best by increasing their recovery time. The researchers argued that if the results of the study supported their hypothesis, then curcumin might prove to be a valuable asset for athletes looking to support muscle recovery and accelerate recovery times.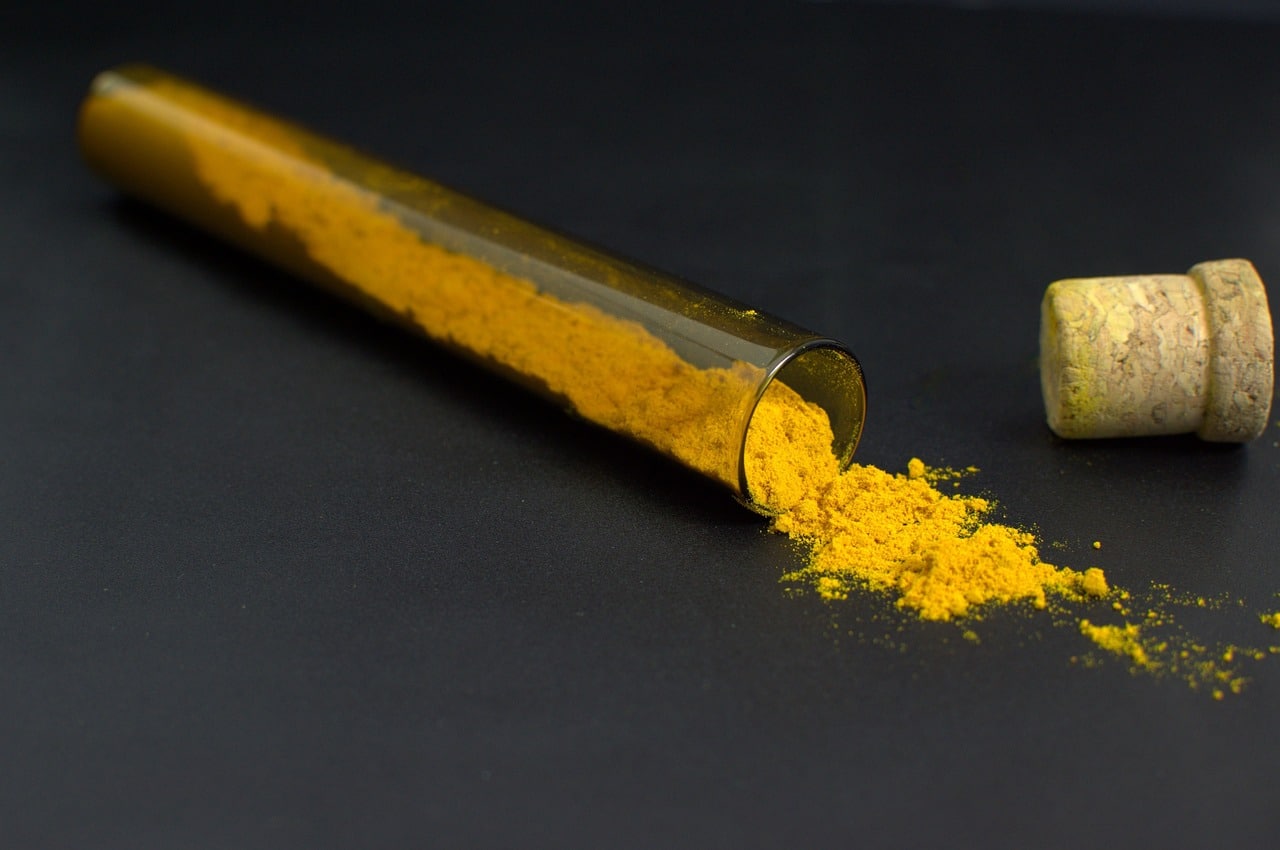 Curcumin is a well-known phyto-compound and food component found in turmeric. Another study found that curcumin supplementation significantly increased muscular glycogen content and improved exercise performance. From the study:
"Here we found that [curcumin] supplementation had significant benefits for physiological indicators after exercise and improved exercise performance, including grip strength and endurance, by increasing muscle glycogen content. In addition, it also showed benefit effects on body composition and biochemistry on lipid profiles, liver, and rental parameters. The toxicity of curcumin was elucidated as safety in relevant observations. Therefore, curcumin could help ameliorate exercise-induced fatigue and contribute to health promotion safely."
What does this mean? It means that curcumin has proven positive benefits on sports performance by reducing muscular fatigue and increasing performance. Using multiple tests such as forearm grip strength tests, swimming exercise tests and measured fatigue-related indicators, curcumin shows a surprising amount of promise in sports application.
Evidence-based Health Benefits of Curcumin
There is an increasing body of research that has put the benefits of curcumin under heavy scrutiny. Curcumin only makes up about 3-5% of turmeric, but when extracted and made bio-available, curcumin has many more benefits than just the food product. Yet another pre-clinical study suggests that curcumin's anti-inflammatory action might help prevent or treat various chronic diseases. This compound shows promise because many of the world's worst diseases are exacerbated by chronic inflammation, something that curcumin can help treat. In addition to this, curcumin is a natural anti-inflammatory and antioxidant shown to improve brain function. It has also been shown to lower the risk of heart disease, help prevent cancer, and possibly aid in cancer treatment. Curcumin can also provide relief for patients with arthritis and possibly help in the prevention and treatment of Alzheimer's disease.
Best Curcumin Supplement To Improve Athletic Performance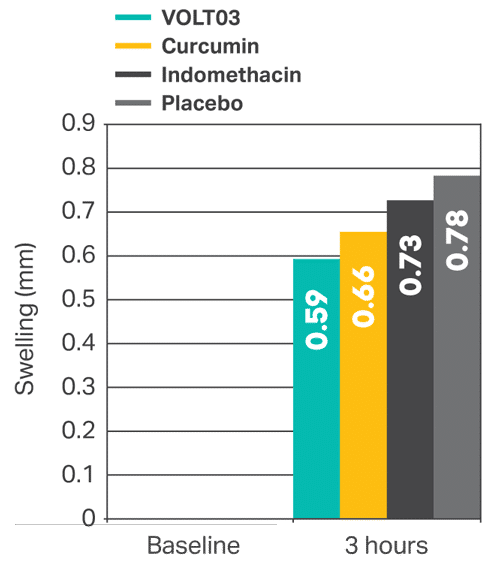 Cooking with spices like turmeric can be a great idea! Adding plant-based seasonings can flavor food without excess salt, sugar or fat. However, it is next to impossible to achieve therapeutic effects from regular powdered turmeric, as only 3-5% of turmeric is curcumin. You need a pharmaceutical grade curcumin extract that can provide all the related anti-inflammatory and athletic benefits that curcumin is known for.
Most curcumin products that are currently marketed do not dissolve well in water or in the stomach, leading to poor absorption and activity. VOLT03 is a highly bio-available form of curcumin. It dissolves completely in water and reaches the bloodstream in high concentration (39 times more than common curcumin). It is, therefore, more potent.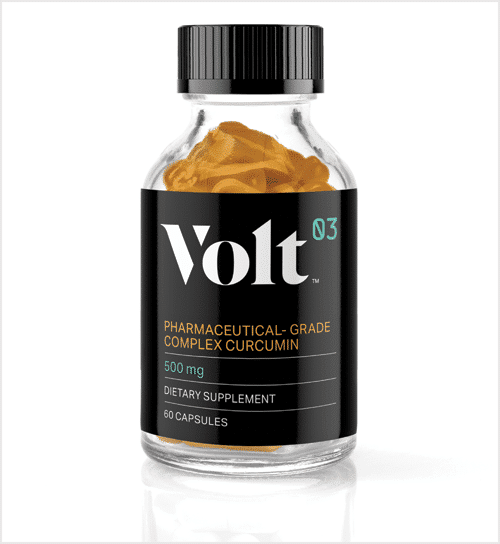 (indomethacin). VOLT03 also possesses pharmaceutical-grade quality for both product composition and manufacturing processes. Herbal dietary supplements are often mislabeled or contain adulterated content, while VOLT03 is highly purified and regulated.
VOLT03 is manufactured according to the Current Good Manufacturing Practice (cGMP) regulations enforced by the FDA and has a "clean label," meaning that the only ingredients in its formulation are curcumin and cyclodextrin. Check out our shop page to see a study comparing VOLT03 to regular curcumin supplementation and a placebo. We think the results speak for themselves. If you have any questions, do not hesitate to contact us.