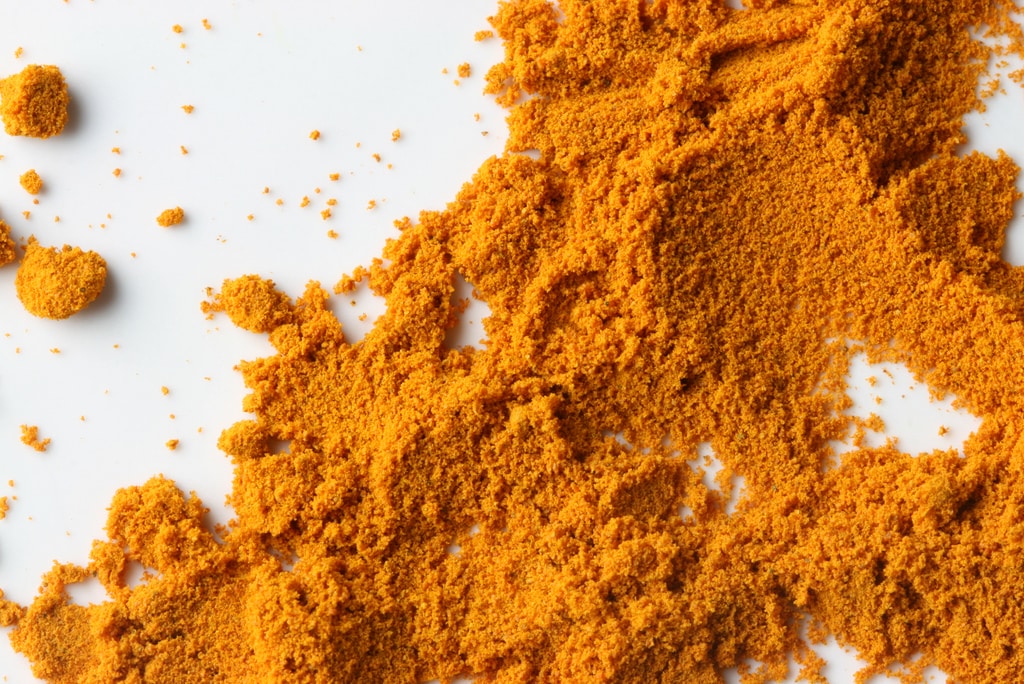 Have you heard about the wonder spice everyone has been buzzing about lately? Well, it's called turmeric, and it's here to shake up your life.
So what is turmeric? Well, turmeric is a spice that comes from the turmeric plant. You may recognize turmeric as it is a commonly used spice that adds flavor and health benefits to asian and indian foods. You may know it best from it's star role in curry powder. Turmeric has a warm and bitter taste. It often is added as a good complement to curry powders, butters, cheeses and mustards.
Another important thing to note about turmeric is its active ingredient, curcumin. Yep, this is where the magic happens. Curcumin is a powerful compound known to have curative and anti-inflammation powers alike. Furthermore, curcumin has antioxidant properties and it's a known fact that oxidation is terrible for you. Plus, curcumin is good for your mental health, in that it is known to boost brain derived neurotrophic factor aka BDNF which is linked to better brain health and lower rates of brain disease. It is also supposed to help with seasonal affective disorder, by which people get gloomy and depressed in the colder, darker, winter months. Additionally, turmeric and its magic compound curcumin, can act as a phytoestrogen and subsequently help with menopause and cancer, lower heart disease rates and assist in pain relief for such ailments as arthritis, ulcers, stomach problems, fibromyalgia and headaches. Wow, that's a big list of health benefits!
Comprehensively, turmeric is used for heartburn, joint pain, arthritis, stomach pain, ulcerative colitis, crohn's disease, bypass surgery, jaundice, diarrhea, liver problems, bloating, intestinal gas, hemorrhage, loss of appetite, irritable bowel syndrome, stomach ulcers, high cholesterol, gallbladder problems, lichen planus, and fatigue. It also helps common conditions such as headaches, bronchitis, colds, lung infections, fibromyalgia, leprosy, fever, menstrual cramps and other menstrual problems, itchy skin, swelling in your eye, alzheimer's disease, depression, water retention, worms, tuberculosis, urinary and bladder inflammation and pain, and also kidney problems. Of course, its benefits for the following conditions vary. But needless to say, turmeric and its star player curcumim, are very, very powerful.
Furthermore, turmeric can help skin conditions such as pain, ringworm, swelling, bruising, leech bites, acne, inflammatory skin problems, sores, wounds and more. If you are struggling with any of the aforementioned health concerns, it may be time to try turmeric, specifically, a turmeric pill.
Nutent Therapeutics manufactures the best turmeric and curcumin supplement on the market. This nutraceutical has amazing health benefits and is available in a simple pill. Try Nutent Therapeutics today- and start feeling better!