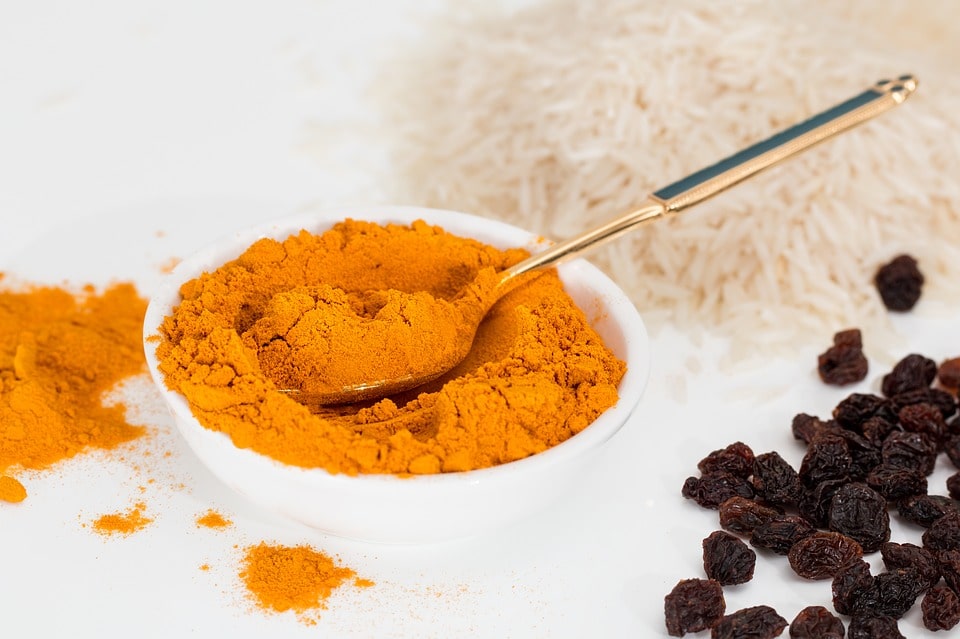 In our last blog posts, we discussed recipe ideas for cooking with turmeric. But some of them may have seemed a little sophisticated. In this blog post, we take it back to basics and give you some good ways to introduce turmeric into your diet with yummy recipes you won't even realize contain a magic mineral. Read below for exciting ways to spice up your daily vitamin intake!
Moroccan Chicken
Chicken is a crowd-pleaser for almost all people and all cultures. A good way to introduce your friends and family to the wonders of turmeric is by utilizing something as widely loved as chicken to be the vessel that carries the magic mineral into your loved one's mouths. Read on to discover steps for an amazing recipe that implements our favorite spice in a palatable manner.
Heat olive oil in a Dutch oven set over medium heat. Add onions, season with salt and pepper, and cook, stirring occasionally, until softened and browned, 6 to 8 minutes. Add garlic, paprika, cinnamon, ginger, turmeric, and cayenne and cook, stirring, until fragrant, about 1 minute. Add chicken broth and bring the mixture to a boil. Meanwhile, sprinkle chicken pieces with pepper, then add to the pot along with preserved lemon. (It's okay if not all the chicken pieces are fully submerged in the broth.) Cover, turn the heat to medium-low, and simmer, stirring occasionally, until the chicken is tender and almost falling off the bone, 50 to 60 minutes. Use a pair of tongs to transfer the chicken to a platter.
Add olives and lemon juice to the pot. Raise the heat to high, bring to a boil, and cook, uncovered, stirring occasionally, until slightly thickened, 5 to 10 minutes. Season with salt and pepper, and spoon the sauce over the chicken. Sprinkle with parsley. Serve hot.
Persian Frittata
Frittatas have become popular in recent years, due to their simplicity and ability to be dressed up in various ways. This persian frittata is a spin on the classic breakfast dish and it showcases the miraculous turmeric. Read on to find out how you can add a little middle eastern flavor to your daily routine.
Preheat oven to 400°F. Whisk together eggs, garlic, flour, turmeric, salt, and a few cracks of black pepper. Whisk in herbs, walnuts (if using), and dried fruit (if using). Heat butter or oil in a 10-12″ skillet over moderate heat. Pour the egg mixture into the skillet and use the back of a spoon to spread it out evenly. Cook until the eggs start to set around the edges of the skillet, about 2 minutes. Place the skillet in the oven and bake until the eggs are completely set, about 5 minutes. To test, cut a small slit in the center.
Serve hot or cold, cut into wedges. This dish is especially delicious with a dollop of yogurt.
Superfood Baked Potato
This delightful, new-age spin on the classic baked potato features a slew of superfoods: kale, quinoa, salmon and our favorite, turmeric. It's a little complicated, but follow the directions below to have your body feeling super!
Preheat the oven to 425°F. Rub potatoes lightly with olive oil and sprinkle with salt and pepper. Place in a foil-lined baking pan and roast for 50 to 60 minutes or until the potato can be easily pierced. Next, direct your attention to the salmon component of the baked potato. Pat the salmon dry and remove any visible pin bones. Steep tea leaves in hot water for 5 minutes, then strain them out and stir soy sauce and rice vinegar into the green tea. Pour the mixture into a deep dish, and place the salmon in it, skin up.
In the last 20 minutes of baking the potatoes, remove the salmon from the marinade and pat dry. Sprinkle lightly with salt and pepper, and roast, skin-down, in the upper third of the oven for 12 minutes or until it can easily be flaked with a fork. Then, shred the cooked salmon for serving. Now you'll want to focus on kale- wash chopped kale thoroughly then pat dry. Over medium heat, heat the coconut oil in a deep sauté pan. Add minced garlic and ginger and cook, stirring constantly, for 1 minute or until fragrant. Pour in lemon juice and water, cover the pan, and cook for 10 minutes or until the kale is cooked and tender but still toothsome.
Now our favorite part- turmeric yogurt. To make, whisk the turmeric into boiling water, then whisk in maple syrup. Whisk into yogurt, making sure the turmeric is completely stirred in. Lastly, to make popped quinoa, heat a deep pan over medium heat. Add 2 tablespoons quinoa and cook undisturbed for 1 minute or until you hear a tiny pop. Watch for all the seeds to pop lightly and turn a darker golden color. Remove and cool.
To serve this delicious, healthy treat, split a baked potato down the center and top with the turmeric yogurt, kale, salmon, popped quinoa, flax seeds, and pomegranate arils.