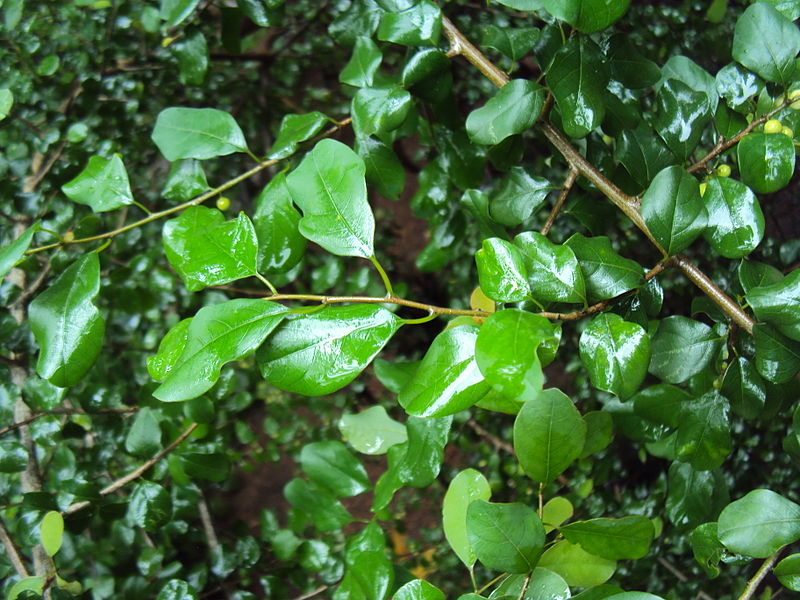 What are Nutraceuticals? How Do They Differ From Pharmaceuticals ?
Nutraceuticals are essentially a holistic alternative to pharmaceuticals that have intensified health benefits that are typically associated with the food or compound they are extrapolated from. For example, our highly successful product Volt 03 is one of the best Curcumin products on the market due to it possessing the highest bioavailability. While nutraceutical is a fairly newer term that branches off from the more wide-ranging term, "supplement". Products like fish-oil capsules have been on the market for a few decades and have only increased in popularity. Because they are way to supplement the omega-3 that is naturally obtained by eating fish.
What is Guggul?
Guggul is a tree (also called Mukul myrrh tree or Commiphora wightii) that can be found in India, Bangladesh, and Pakistan. From the tree and extract of the same name can be obtained. This guggul resin is highly popular and used in things such as incense and ayurvedic medicine. So much so that it has undergone many protections to ensure the harvesting of the guggul tree is done safely and sustainably.
What Health Benefits Does Guggul Provide?
Guggul gum resin—like many ayurvedic medicines is tied to a host of health benefits. Guggul has been noted for its ability to help control cholesterol levels, keep body fat levels down, as well as help mitigate some of the issues that surround arthritis. One of the major benefits of guggul that has been studied well is its
Preliminary research had noted that taking 500 mg of guggul (which contains about 3.5% of guggulsterones) three times daily may improve arthritis pain and that taking 3000 mgs of guggul daily for 4 months had shown improvements in managing the symptoms of rheumatoid arthritis.
One of the major benefits of guggul that is fairly well studied is that it can treat some cases of acne remarkably well. For example, the antibiotic tetracycline is used to treat nodulocystic acne—which is a highly severe form of acne that can affect the face, chest, and back. Guggul appears to work on par with tetracycline for the treatment of nodulocystic acne. Supplementation with it can decrease the amount of pain felt from the condition, decrease swelling, the amount of outbreaks experienced as well as inflammation.
Guggul-Based Nutraceutical
GlucadOX is a guggul-based nutraceutical that with guggul—along with a patented formulation, helps stimulate and activate your body's AMPK response to improve your metabolic functioning and wellbeing. GlucadOX takes guggulsterone further through the activation of AMPK which when combined, will enhance your body's response to things like cellular and metabolic stress.
AMPK is an enzyme that plays a major role in maintaining homeostasis on a cellular level, which is another way to say that all of the interdependent elements in your body are all functioning together in harmony and are stable.
Nutent Therapeutics is focused on providing potent, pharmaceutical-grade nutraceuticals that can safely and successfully supplement a healthy lifestyle. Whether you're looking to reap the myriad of benefits associated with curcumin or boost your fat metabolism and achieve a healthy weight control with GlucodOX, we are confident our product line can boost your day to day wellness. Contact us here if you have any questions at all and one of our representatives will be happy to assist you.