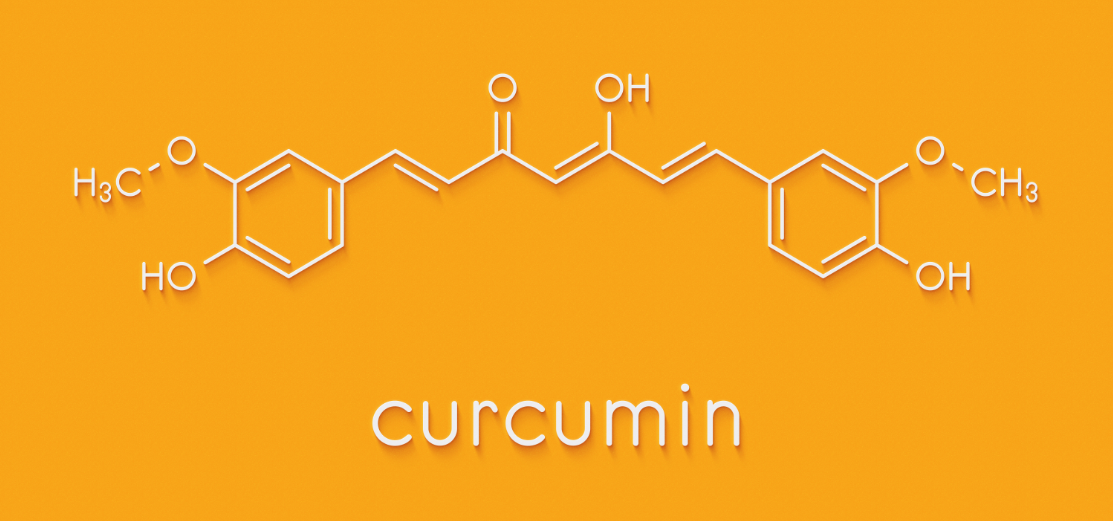 Curcumin has been shown to have a wide variety of benefits to human health in a large array of different areas of the body. Unsurprisingly, curcumin has potent effects on lowering your risk of heart disease.
What Is Heart Disease?
Heart disease is not a specific illness, but rather a whole host of conditions that affect the function of the heart. Think of heart disease as an umbrella term that describes many different co-occurring conditions. Some of the most common diseases of the heart are as follows:
Coronary Artery Disease
Coronary Artery Disease (CAD) is the most common form of heart disease. CAD is the result of when LDL—"the bad cholesterol", builds up excessive plaque in the arteries of the heart. The beginnings of CAD do not give off any symptoms such as chest pain or fatigue/shortness of breath. It is commonly held that men experience chest pain as a symptom more than women. When the plaque ruptures, a blood clot is created which blocks an artery to your heart. Since the artery is blocked, oxygen is not making its way to your heart and so the heart slowly takes on damage until a myocardial infarction—a heart attack occurs.
Heart Failure
Heart failure is when the heart stops functioning as efficiently as it should. In the simplest terms, the heart is a pump which pumps blood to oxygenate your body. This is why the heart is the most vital organ in terms of keeping someone alive, without it, the cells are not able to be nourished and the body either functions suboptimally or not at all. When the heart is weak, it cannot supply the cells with enough oxygen or nutrients to keep the body strong. This causes weakness or shortness of breath and day to day chores become difficult as any physical exertion becomes too demanding. According to the American Heart Association, there is no cure thus far for heart failure. However, with medication and altering lifestyle habits to be positive, many people are able to lead full, capable lives.
Curcumin for Heart Disease
Studies have shown that it's possible for curcumin for heart disease to help reduce or reverse the onset of cardiovascular disease. As we've briefly touched on, heart disease can have a multitude of factors that are contributing to the illness. Curcumin is known to improve the function of the endothelium—which is the lining of your blood vessels. The endothelium sustains the flexibility of the blood vessels so that they can properly dilate or constrict.
Besides that, curcumin notably reduces inflammation and the effects of oxidation which are contributors to heart disease. Inflammation is thought to be a major contributor to many diseases that plague modern society. It is essentially the bodies response to injury and the inflammation is a byproduct of trying to contain or heal the damage, much like how a fever is a response to your body trying to rid itself of infection. This study states that the group that was supplemented with curcumin had a 65% less chance of having a heart attack while in the hospital.
Volt 03: Highly Bioavailable Curcumin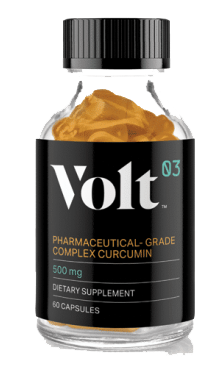 Nutent Therapeutics is a nutraceutical company that is backed by science. Volt 03 is a pharmaceutical strength curcumin supplement that has been engineered by a doctor and a pharmacist to be most easily absorbed and utilized by the body, unlike traditional curcumin supplements which tend to have low absorption rates. Our formula contains a compound called cyclodextrin which greatly improves the rate of absorption in the body. If you would like to begin reaping the huge benefits that curcumin has on the body, you can visit our shop here. If you have any questions about Volt:03 feel free to give us a call at (561)-570-1843 or visit our contact page and drop us a line!